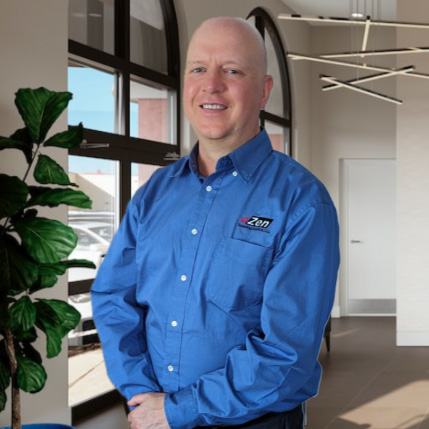 EDUCATION
Rian Beyers was born and raised in a small town in South Africa. He has been passionate about Technology and Law from an early age. After graduating high school, he attended Law School at the University of Pretoria and received his BLC law degree with a focus on criminal and contract law.
PROFESSIONAL BACKGROUND
After graduating from Law School, he moved to the United States where he pursued his interest in the Information Technology industry. Building on being the owner of a successful web design and hosting company for many years, he started aZen Technology Solutions in 2007. With more than 25 years involvement in the IT Industry and holding a Microsoft Certification, he has helped many small and medium businesses in implementing and maintaining their IT infrastructure in Lincoln and surrounding areas.
MEMBERSHIP/VOLUNTEERING
Rian is an active and long-time member of a Business Network International group in Lincoln and has served on their Leadership Team. His involvement with many local businesses has made him a trusted IT Managed Services Provider and has been invited to be a guest speaker for various organizations. He is also involved in fund raising to support tennis programs for disadvantaged youth in the Lincoln area.
IT that works for you
Started in 2007, aZen Technology Solutions is a complete technology solution provider. We are 100% committed to making sure business owners have the most reliable and professional IT service in Lincoln. Our team of talented IT professionals can solve your IT nightmares once and for all.
Here's why so many businesses depend on aZen Technology Solutions for complete IT services and support:
We Respond Fast. We know you're
busy and have made a sincere commitment to making sure your computer problems
get fixed FAST. And since most repairs can be done remotely using our secure
management tools, you don't have to wait around for a technician to show up.
No Geek-Speak. You deserve to get answers to your questions in PLAIN ENGLISH, not in confusing technical terms. Our technicians will also not talk down to you or make you feel stupid because you don't understand how all this "technology" works. That's our job!
100% No-Small-Print Satisfaction Guarantee. Quite simply, if you are not happy with our work, we'll do whatever it takes to make it right to YOUR standards without charging you for it. And if we can't make it right, the service is free.
Peace Of Mind. Because we monitor all of our clients' networks 24/7/365, you never have to worry that a virus has spread, a hacker has broken in or a backup has failed to perform. We watch over your entire network, taking the management and hassle of maintaining it off your hands. This frees you to focus on your customers and running your business, not on your IT systems, security and backups.
Our custom service packages deliver what you need and want without overstepping the boundaries of your budget. From cloud services to data backup, aZen Technology Solutions is here to team up with you and your company for expert support.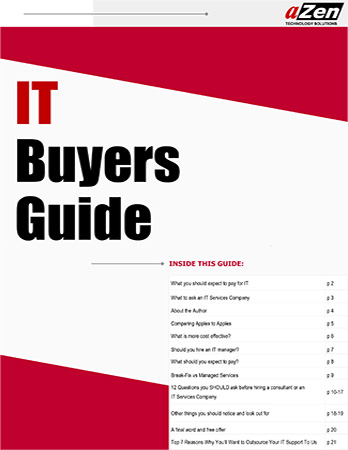 FREE GUIDE
The Nebraska Small And Medium Business Owner's Guide To IT Support And Services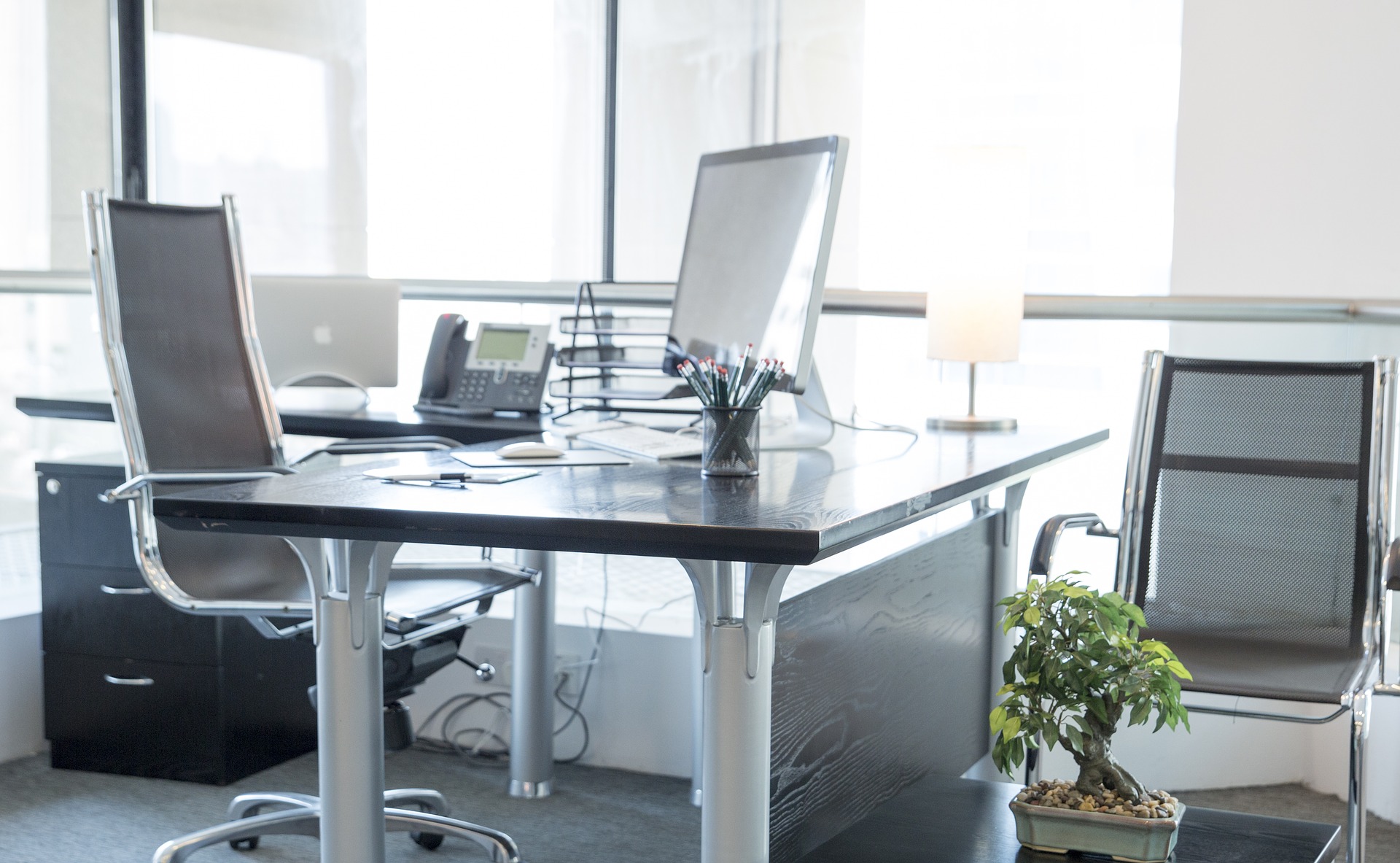 Our mission is to provide services and solutions that will enable your business to be more effective, efficient and profitable. We take pride in delivering services that exceed your expectations, are responsive, and are built on a foundation of trust and mutual respect.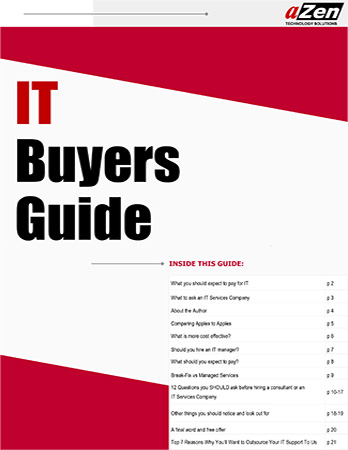 FREE REPORT
The Nebraska Small And Medium
Business Owner's Guide To IT Support And Services